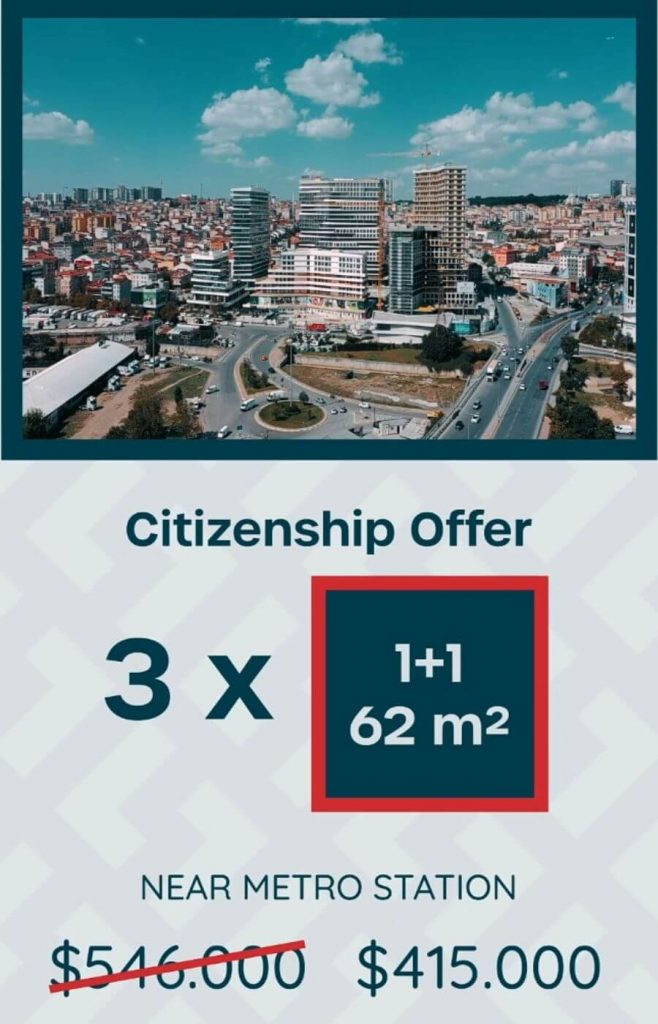 Basinekspress Rental Guaranteed Citizenship
Basinekspress Rental Guaranteed Citizenship, the campaigns are available for a limited time and in stock. Citadines Neba Garden brought the world-renowned mixed hotel and long-term accommodation concept into the Nivo Istanbul by Neba project.
Details:
3 x 1+1 Units – 62 sqm
List Price: $546,000
Special Price: $415,000
7% Rental Guaranteed for 3 years
Ascott Hotel Management
Citadines Residences promises a lifestyle that is comfortable enough to feel at home, has all the amenities you may need, is suitable for short and long-term stays, and, most importantly, at Citadines Neba Garden standards. Citadines Neba Garden Istanbul enjoys a prime location at the intersection of Istanbul's main arteries offering easy access to the city's main business districts, Levent and Maslak, as well as leisure attractions.  Nivo by Neba, thought out to the smallest detail with sustainable, organic architecture and open-air social space, creates a life comfort in the middle of a vibrant, busy city.
The developer can change the terms and conditions of the campaign without prior notice. Contact our consultants to receive up-to-date information regarding our campaigns and the special promotion for the apartments for sale in Istanbul.