Why Invest in Istanbul – Turkey and Istanbul has always been the capital of many civilizations throughout history and carries its strength from its past to the future. With its dynamic habitat and cosmopolitan structure, Istanbul offers new economic opportunities and cultural attractions.
Istanbul plays an essential role in the region's cultural, political, and economic areas, connecting Europe and Asia with its intercontinental bridge mission. Positioned on the vital trade routes of the world, such as the Silk Road and Spice Trade routes from past to present, Istanbul continues to this role with Belt and Road Initiative Project, aiming to create a connected global trade route from Beijing to London by revitalizing the Silk Road.
Located at the intersection of global connections, Istanbul is in the middle of a worldwide trading volume of 30 trillion dollars with a population of 1.6 billion and with a 4-hour flight distance. Moreover, due to its geographical location, 4 hours of 8-hour-work-day in Istanbul coincides with Asian countries, and 6 hours of it coincides with European countries.
With this feature, Istanbul can play an essential role in the markets and be positioned as an active business center.
In "Ease of Doing Business Index 2020 Report" by the World Bank, which analyses business organizations that affect the investment climate in member countries, Turkey is in 33rd place among 190 countries.

In the "Expat Explorer 2019" survey by HSBC group, which lists the nations that offer the highest quality of life to international workers, Turkey has selected the best 7th country throughout the world to live and work.

In the "Logistics Performance Index" by the World Bank, Turkey ranks 47th among 160 countries.

In "Islamic Finance Country Index" published in 2019, Turkey ranks 13th among 48 countries in" Participation Finance."

The cost of living and operating a business is low.

There is a fair and transparent tax system.
ROBUST ECONOMY
The Turkish economy posted record growth and climbed from 18th place to 13th globally from 2003 to 2019. One of the fastest growing economies in the world with an average annual GDP growth rate of 5.5%
LARGE DOMESTIC AND REGIONAL MARKETS
​​​​​​​​​​​​​​​​​​​Turkey's performance in economic development saw its income per capita increase from USD 3,581 in 2002 to USD 9,632 in 2018.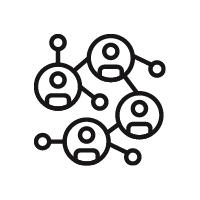 STRATEGIC LOCATION
Turkey is a natural bridge between both the East-West and the North-South axes, thus creating an efficient and cost-effective hub to major markets. ​
FAVORABLE DEMOGRAPHICS
The young and well-educated population of Turkey is a great asset as investors are facing considerable challenges elsewhere in Europe with ageing and shrinking populations.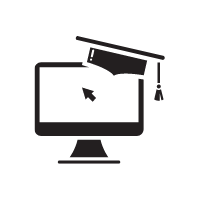 SKILLED AND COMPETITIVE LABOR FORCE
​​​​​​​​​​​​​​​​​​​​Turkey's overall labor force is around 32.7 million people, which makes the country the 3rd largest labor force in Europe.
CONTINUOUS REFORM PROCESS
​​​​​​​​​​​​​​​​The Turkish government has always prioritized reforms for a qualified workforce, innovative production, sustainable growth, ​a sustainable environment, and international cooperation for development.​
LARGE DOMESTIC AND REGIONAL MARKETS
​​​​​​​​​​​​​​​​​​​Turkey's performance in economic development saw its income per capita increase from USD 3,581 in 2002 to USD 9,632 in 2018.
LIBERAL INVESTMENT CLIMATE
​​​​​​​​​​​​​Turkey's investment legislation is simple and complies with international standards while offering equal treatment for all investors.
ADVANTAGEOUS R&D ECOSYSTEM
The Turkish government has set the target of increasing the share of R&D investments within the overall public budget to 2%. As of 2018, this figure has already increased above 1 percent – with the expectation to reach 2 percent over the next several years.
LUCRATIVE INCENTIVES
​​​​​​​​​​​​​​​​​​​​​​​​​​​​​​​​​​​Applicable both for greenfield and brownfield projects, Turkey offers a comprehensive investment incentives program with a wide range of instruments that helps to minimize the upfront cost burden and accelerate the returns on investments.
For more information about our services, get in touch with our expert consultants. We're always eager to hear from you!