Kordon Istanbul offers many privileges to its investors. Let's find out what it offers by Kordon Istanbul Project Guide
Kordon Istanbul is a Unique project located in Istanbul Kagithane.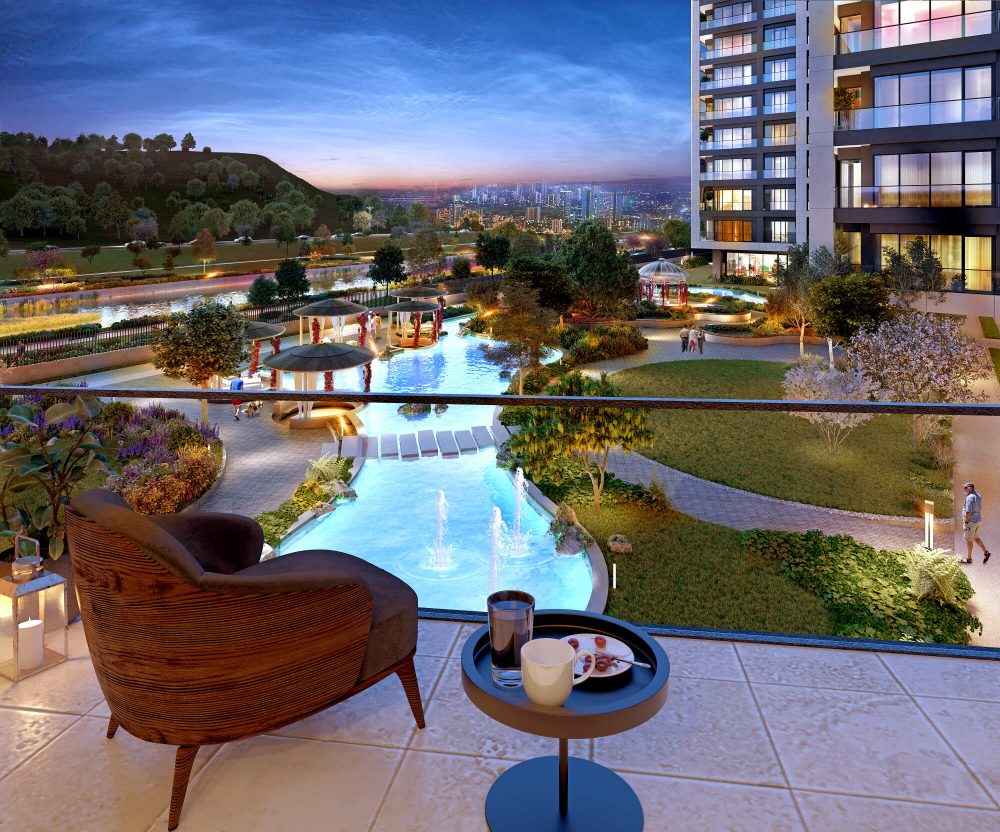 Before adding a project to our portfolio, we researched the best choice for our client base.
Whenever we review a project, we try to provide as much detailed information as possible; however, we still advise all investors to conduct their research beforehand. In addition, contact our advisors for detailed information. 
General Information – Kordon Istanbul
Location: Kagithane/ Istanbul / Turkey
Function: Residential, Commercial Units
Construction Area: 107.732,90 m²
Completion Date: 2020/2021
KORDON ISTANBUL offers unmissable living and investment opportunities with flat options from 1 + 0 to 4 + 1.
In this article, We will evaluate Kordon Istanbul Project in the following categories;
Developer

Location

Construction Calendar

Material Quality

Investment Value
Kordon is a unique project in terms of its phases; there 3 phases of Kordon so far. In addition, the 1st one is already completed, and the last phase is a hotel concept that offers hassle-free guaranteed rental returns for its investors. 
Developer – Kordon Istanbul Project Guide
The developer of the project is Ege Yapı. One of the leading developers in the Turkish real estate market. 
For instance, Ege Yapı has completed total construction of 2 million square meters successfully. The total of the projects they have completed till today worths more than 2 billion USD. 
Ege Yapı offers professional services in every field, from special housing and corporate building constructions to industrial, social areas and the fields of education and healthcare.
 Real Estate Development

Superstructure & Infrastructure Contactor

Monumental Restoration & Renovation

Hospitality & Asset Management
You can see the further details of Ege Yapı and other projects in our Developers section. 
For more developers like Ege Yapı, please check Listing of Developers likewise. 
Location – Kordon Istanbul Project Guide
First of all, Kordon is located in Seyrantepe – Kagithane. Kagithane is one of the few planned business districts in Istanbul Located next to Levent, Besiktas, and Taksim. 
Besides, Kagithane offers easy access and luxury of living at the same time. 
You can see the further details of Kagithane in our region's guide, for instance.
You can see the alternative projects in the Kagithane region here, for your reference. 
Construction Calendar – Kordon Istanbul Project Guide
Kordon consists of 3 phases; the 1st phase is ready to move, and the second phase will be delivered in 2021. The third phase, The Superior Suites, is a unique project different from the first two phases. 
The Superior Suites is a hotel concept project that offers an excellent return for investors, delivered at the end of 2022. 
Material Quality – Kordon Istanbul Project Guide
Ege Yapi is providing the highest standards of quality in Kordon Istanbul. Moreover, both material quality and social facilities in the compound are well thought for investors. 
Art Studio

Private Movie House

Meeting Rooms

Library

Karaoke Room

Music Studio

Hobby Rooms
Investment Value – Kordon Istanbul Project Guide
Financially Ege Yapı projects have offered brilliant returns to its investors. Especially in Kordon Istanbul, early investors have already seen a 50% – 60% increase in the prices. These returns prove the fact that future investors will be able to see high margin profits. 
Besides, location-wise, Kagithane will be the next developing zone and rising star of Istanbul. So overall investment value of the district is on the rise. 
The average prices of the Kagithane area have increased 63.7% in the last five years, which is relatively higher than the average of Istanbul. 
As a result, this increase is 45% in the last three years; the Kordon project price increase over the previous three years is around 50%. Which is proves its worth in financial reports. 
Overall – Kordon Istanbul Project Guide
In conclusion, there are many topics to cover about Kordon Istanbul. You can contact our advisors for further information.
Developer 5/5 

Location 5/5

Construction Calendar 5/5

Material Quality4/5

Investment Value 5/5
Connect With Us: Facebook –  Instagram – YouTube – Twitter –  Medium
Check Out:  Properties For Sale, Properties For Sle Kadikoy, Properties For Sale Kagithane, Properties For Sale Sisli