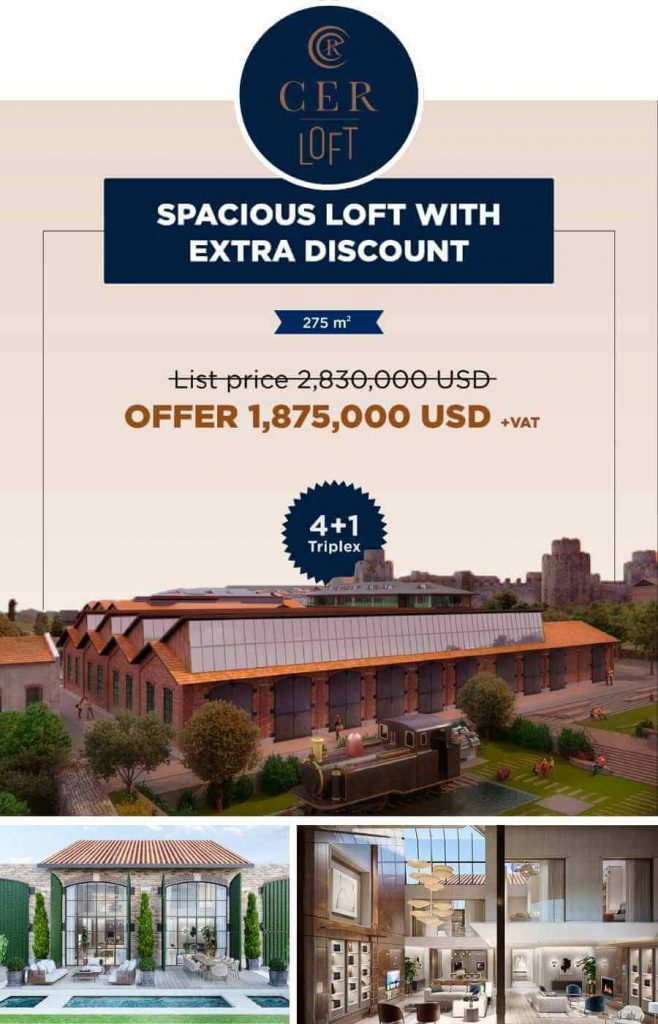 Cer Loft Special Offer
Cer Loft Special Offer for Turkish Citizenship by Real Estate Investment, the campaigns are available for a limited time and stock.
New generation life style of those with refined pleasures. There are special jewels in this life that have remained dazzling for centuries… And there are precious watches bequeathed from generation to generation… The Cer Lofts have unique works of art, bearing the values of the past to the present… And priceless family heirlooms; carefully guarded for generations… Here is a project that you will keep for generations:
4+1 Triplex Loft – 275 sqm
List Price: $2,830,000
Special Offer: $1,875,000 +VAT
Most special project in Istanbul
In the heart of ancient Istanbul
Strong exit strategy
Turkish Citizenship
High return on investment
The developer can change the terms and conditions of the campaign without prior notice. Contact our consultants to receive up-to-date information regarding our campaigns and the special promotion for the apartments for sale in Istanbul.