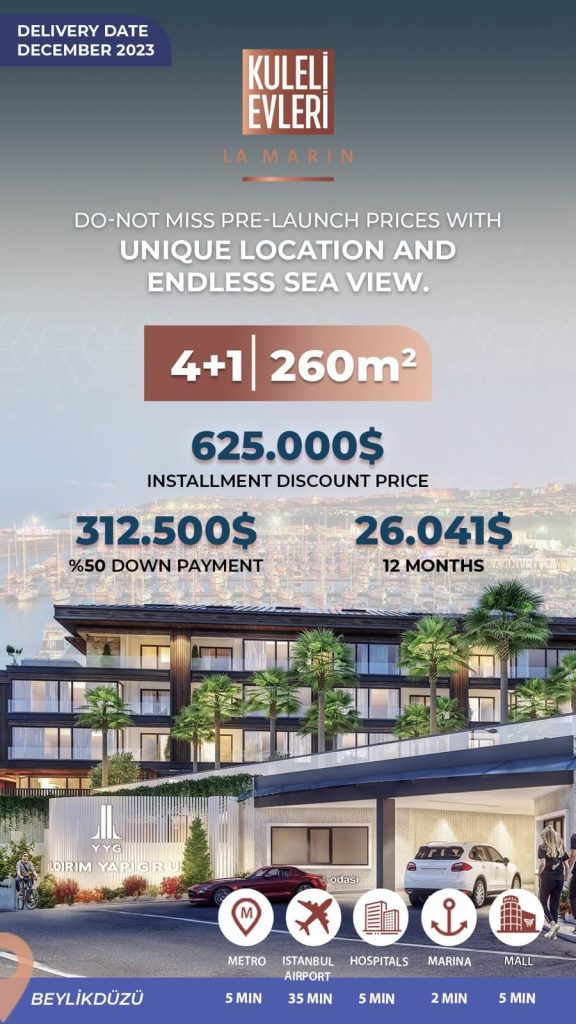 Kuleli Evleri La Marin Campaign
Kuleli Evleri La Marin Campaign offers a perfect place for families who want to experience the best of Istanbul's waterfront living. The complex offers a perfect blend of luxury, functionality, and comfort, making it an ideal place to call home. The project is located in a prime location in Istanbul, providing residents with easy access to the city's best amenities and attractions.
Discounted Cash Price
List Price: $690,000
Cash Price: $600,000
Prices Exclude VAT
Sea View
50% Down Payments & 12 Months
Kuleli Evleri La Marin is a luxurious residential complex located in Istanbul, Turkey. It is a perfect blend of modern architecture and city life, offering a unique waterfront living experience. The project has been thoughtfully designed to cater to all the necessities of city life, while providing a sense of luxury and comfort.
The complex features 48 villa-style apartments, including 4+1 and 4.5+2 duplexes, with high ceilings and spacious floor plans. Each unit is designed to provide a sense of elegance and functionality, with details that bring luxury and practicality together. The apartments have been designed to offer a breath of fresh air, happiness, and tranquility to the residents.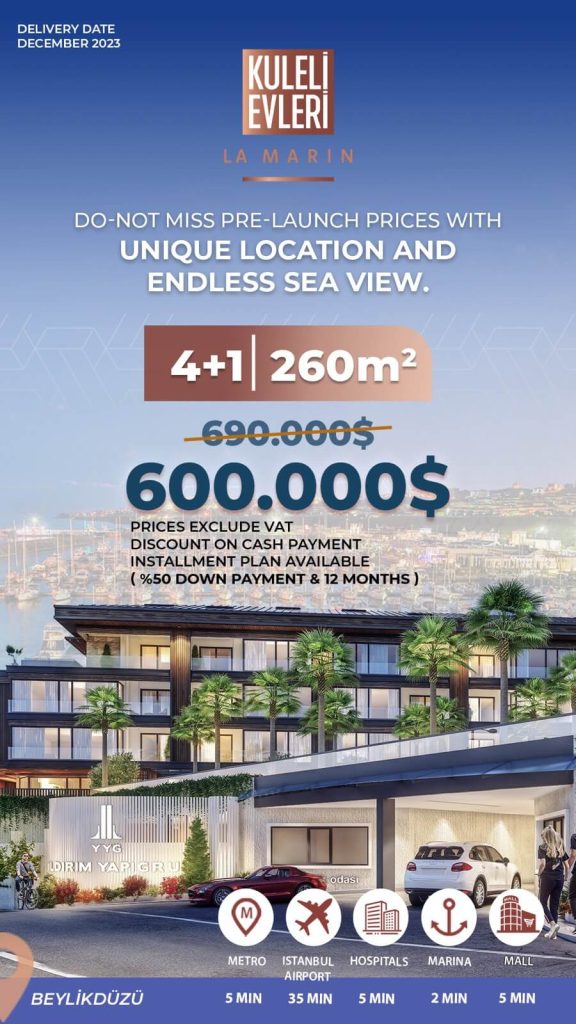 The developer can change the terms and conditions of the campaign without prior notice. Contact our consultants to receive up-to-date information regarding our campaigns and the special promotion for the apartments for sale in Istanbul.