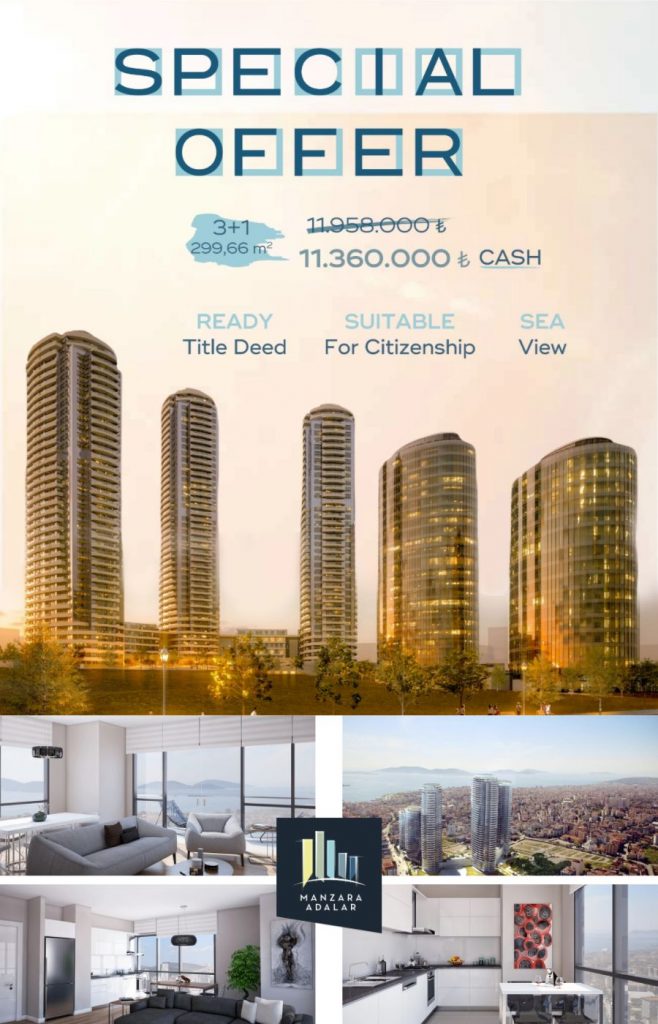 Manzara Adalar Special Offer-2
Manzara Adalar Special Offer-2 for Turkish Citizenship by Real Estate Investment, the campaigns are available for a limited time and stock.
Inspired by your dreams as well as the dreams of your beloved ones, MANZARA ADALAR has been designed for a life full of inspiration from studios to a range of apartments including 5+1 types, with a 1.5 km walking distance to the coastline and a 'green' location.
4+1 – 280,02 sqm
List Price: 11,087,000₺
Cash Price: 10,532,000₺
Ready title deed
Suitable for citizenship
Sea View
The developer can change the terms and conditions of the campaign without prior notice. Contact our consultants to receive up-to-date information regarding our campaigns and the special promotion for the apartments for sale in Istanbul.