Unlock Your Turkish Residence Permit Through Investment
Are you ready to embark on a journey to a land where history meets modernity, and your dreams come true? Turkey offers an extraordinary opportunity for international investors to obtain a Turkish Residence Permit, opening the doors to a world of advantages and possibilities.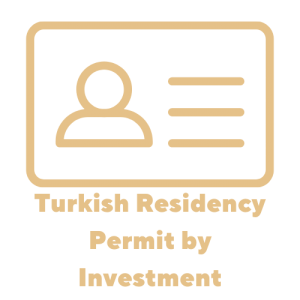 Fill the Form To Download Complete Guide
Your Gateway to Turkey:
With a minimum real estate investment of $200,000 USD, you can secure your place in Turkey and reap the numerous benefits that come with it. Here's why you should consider this unique opportunity:
1. Residency Made Easy: The Residency Permit by Investment program streamlines the process, allowing you to call Turkey your home effortlessly.
2. Path to Citizenship: Invest in a brighter future for you and your family. After residing in Turkey for a certain period, you may even have the chance to apply for Turkish citizenship.
3. Prime Real Estate: Your investment isn't just for residency; it's an investment in prime Turkish real estate. Choose from a selection of high-quality properties that match your preferences.
4. Endless Opportunities: Turkey is a hub of possibilities. From its thriving economy to its rich cultural heritage, there's something here for everyone.
5. Family-Friendly: Your loved ones can share in the journey. Family members, including your spouse and children, can also receive residence permits.
6. Business Advantages: Explore a world of business opportunities in Turkey. With your investment, you can tap into the dynamic Turkish market.
Benefits of Turkish Residence Permit Investment
Property investment
Option to buy one or several properties for a minimum total value of $200,000
High standard of living
Comfortable yet affordable high-quality lifestyle
No residency requirements
Prior to or after citizenship has been granted, the whole process can be obtained remotely
Secure environment
Over 700,000 expats & 60,000 international companies
Valid for life
Citizenship is transferable to descendants
Entire family are eligible
This includes spouses, children under 18 years old, and disabled children of any age
How It Works:
Investment Threshold: Your investment in Turkish real estate should be a minimum of $200,000 USD, putting you on the path to residency.
Secure Your Permit: Once you've made the investment, you'll obtain a Residency Permit that's valid for one year and can be renewed for five years.
Expert Guidance: Trust in the expertise of real estate specialists and Turkish lawyers to ensure a smooth and secure investment process.
Complete Documentation: We'll assist you in obtaining all the necessary documents, including a National Tax ID, passport, title deed, property earthquake insurance, and health insurance.
Invest in Your Future:
Choosing Turkey as your second home is an investment in a brighter, more secure future. With Residency Permit by Investment, you'll not only have a place to call home but a wealth of opportunities waiting for you.
Make the move to Turkey today and open the door to new horizons. Your journey begins here.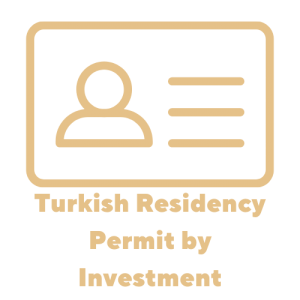 Fill the Form To Download Complete Guide